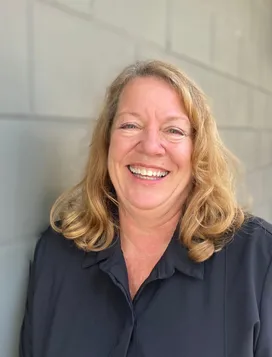 Tricia Alexander is the newest member of the team at Dr. Torie's Dental Shoppe but she is certainly not new to dentistry. Tricia began her career as a dental assistant at the tender age of 16. She went on to get her degree in Dental Hygiene from Prairie State College in 1984 and was honored to have been chosen to participate in a clinical internship at Northwestern University.
Tricia takes special pride in being able to treat some of the most apprehensive patients with care and understanding, helping them to overcome their fears and returning them to health. Tricia feels that patients are not just teeth, they are whole persons and are treated as such. Helping patients to understand the connection between their oral health and their overall health is priority for her.
Recognizing that the profession of Dental Hygiene is ever-changing, Tricia is committed to continuing education. She is a member of the American Dental Hygienists' Association, the Indiana Dental Hygienists' Association and is an active participant in the Northwest Indiana Hygiene Study Club. She is a past-president of the Northwest Indiana Dental Assistants' Society and taught in the dental materials lab at Indiana University Northwest.
Outside of the dental world, Tricia is a proud mom who loves gardening, cooking, and reading. On her days off you will likely find Tricia relaxing in her vegetable garden, canning vegetables, tooling around town on her e-bike, or playing with her 2 pups.